As a licensed Davis Dyslexia Correction Facilitator since 2006, Karen LoGiudice has helped hundreds of clients struggling with Dyslexia - giving them the tools they need to control the disabling symptoms and to embrace their gifted thinking style.
Throughout her career, there have been clients whose characteristics did not fit the "Dyslexia" profile, yet the Davis methods were still very helpful with clients who were struggling with Autism-Spectrum characteristics. When the Davis Autism Approach training was made available, Karen knew that it was a path she needed to follow - to be able to help, not only with learning difficulties and attention issues, but with the social issues and easing the sensory overload that often accompanies the Autism-Spectrum.
As part of the extensive training program, Karen used the Davis Concept Mastery process to master each the program's concepts herself. In the process, she was continually surprised and intrigued by the depth, yet simplicity, of the program - and has seen its impact on her own life - as a parent and a facilitator, and also with her ability to manage her time and work flow more effectively.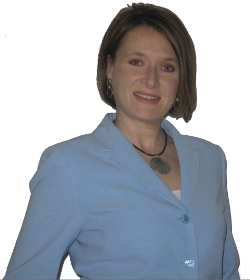 "The brilliance of the Davis Autism Approach Program continues to inspire and humble me. I believe that Ron Davis has created a program that will go down in history as the point of change in the epidemic of Autism. Seeing the changes that have taken place for my clients and their families has been proof in point!"
Karen R. LoGiudice
Director, New England Autism Alternatives
Licensed Davis Autism Approach® Facilitator/Coach
---
Join Karen for a free informational seminar!


If you are local and would like to learn more about the Davis Autism Approach methods, register for an upcoming New England Autism Alternatives seminar!

PRE-REGISTRATION REQUIRED!